about us
AGICO Cement International Engineering Co., Ltd is located in Anyang, Henan, China. It was founded in 2007 with large-scale production workshops of 7000m² and over 300 employees. With more than 20 years of development, AGICO Steel Silo has been the top 3 steel silo industry in China. The product portfolio of AGICO covers various industries, such as construction materials, chemicals, grain and oil, slag and fly ash, and sewage treatment.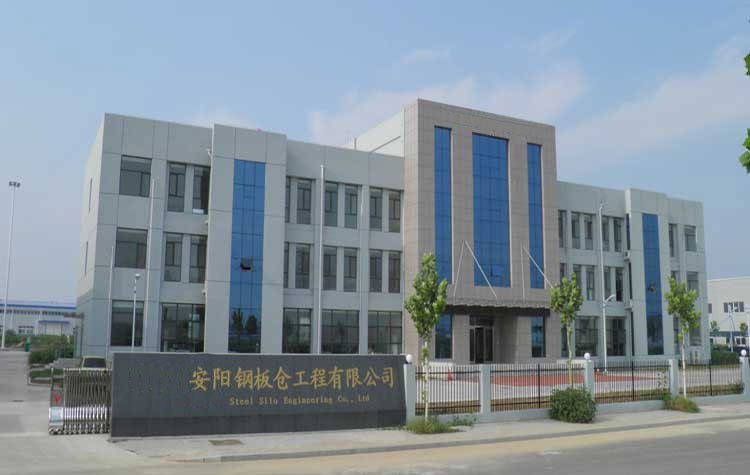 Located in Demonstration Garden of Advanced Equipment Manufacturing demonstration park in Anyang High-tech Zone, AGICO covers an area of 30 acres, with 7000 square meters of production workshop, and more than 3000 square meters of office building. With registered capital of 20 million RMB and over 100 million RMB of total assets, AGICO has more than 300 employees.
AGICO aims to be top brand in the industry. Adhering to the value of integrity, sound, innovation, AGICO is willing to carry out the obligations and responsibility, achieve common development with business stakeholders, and grow as excellent corporate citizen.
What's more, AGICO has earned the secondary qualification in steel structure engineering contracting , the ISO quality management system certification, and the independent import and export business qualification.
Why choose us?
Strong technical strength:
With superior German steel silo equipment and professional expertise, AGICO is specialized in research, development, design of all kinds of material storage technology and the selling & maintenance of other related products. Meanwhile, AGICO gains the secondary qualification for the construction of steel structure, and undertakes projects within the scope of its qualification grade certificate. AGICO promises not to be subcontractor, or sub source any project illegally. AGICO owns rich experience on building steel silo with diameters of 15 meters, 16 meters and 18 meters, which are also mature on steel silo construction for decades. With professional team, AGICO can provide you with the most advanced, economical and suitable technical services.
Superior construction equipment:
AGICO owns 23 sets of model equipment of steel storage with higher processing precision, stronger undercut strength, and more accurate shape. Besides, we are also equipped with a range of professional machines which specialized on steel silo manufacturing, such as roller, shearing machine, bending machine, cutting machine , which contributes to be more stable and reliable to the silos.
Rich experience in construction:
AGICO believes in the motto of "Elite Creates the Best" and gathered a large number of professional engineers who engaged in the industry for nearly 20 years. All construction team are formal staff in the company, and all of the technical elites have taken systematic training. Thus, AGICO ensures high standards of construction quality.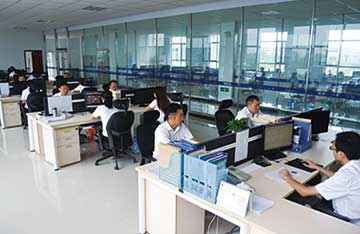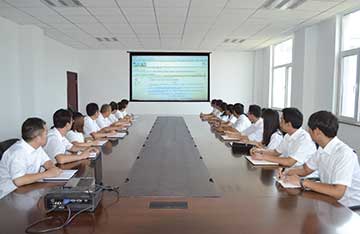 High quality of construction material:
The main material for the AGICO steel silo is hot rolling double galvanized coil, which is supplied by Handan Iron and Steel company, and the 4.0 coil is supplied by a Iron and Steel Company in Tianjin, is excellent in anti-corrosion. Other construction materials are also selected high quality steel of national standards. We firmly believe "Good quality of material fundamentally guarantees good quality of the product".
Strict quality inspection:
Insisting on quality-oriented, AGICO adheres to provide personalized service. Every link of the project is under strict quality supervision based on the company and national standards. Strictly following all standards, AGICO guarantees the quality of the project from design, preparation, prefabricated to on-site installation.
AGICO purchases raw materials directly from the Handan Iron and Steel Co., Ltd, and completes the preliminary processing with precision machinery in our factory. Thanks to this, the construction period could be greatly shortened and the cost of labor could be largely reduced.
Convenient transportation
AGICO enjoys developed transportation since it is located in a junction among Hebei, Shandong and Henan province, and very close to the port for import and export.
Attentive after-sales service
AGICO provides whole plant planning, consulting, project design, equipment installation, commissioning, maintenance, training and other services for customers for their flexible options. Our after-sale service center is ready to meet customers' needs of full range of services to free them from any worries.
Previous:nothing
Get In Touch With